Again this year, this got-to-see-it gathering of the aftermarket industry was a big success
The 2018 edition of the Napa XPO Sale, which was held September 5 and 6 at Palais des congrès de Montréal was a success on all fronts. The theme of the event—Suit Yourself!—is the cornerstone of these two exceptional days of sales.
Over 100 exhibitors were there, and various demonstrations of their equipment and products were shown to some 5000 visitors who participated in this essential aftermarket industry event. These visitors, mainly installers, but also mechanics students coming from many professional training centers in the province, had the opportunity to take advantage of the discount and get their hands-on thousands of bonuses, including those offered by Sépaq, a partner who joined this year's edition and who was a big hit with the XPO Sale clients.
The head liners of the 2018 edition were funny car driver Ron Capps and classic car restoration specialist Tommy Pike, and the crowd welcomed them enthusiastically. Ron Capps's car, a Dodge Charger with 1000 HP, was placed in the main aisle and was the center of attraction throughout the event. Many visitors were photographed beside it.
"Again this year, Napa XPO Sale was a big success with our clients and partners who loved the many new things, the promotions and the quality of the organization. The Napa XPO Sale represents a unique event which meets the need for information, meetings and exchanges for people from the industry," said Alan Primeau, NAPA Quebec Regional Vice President.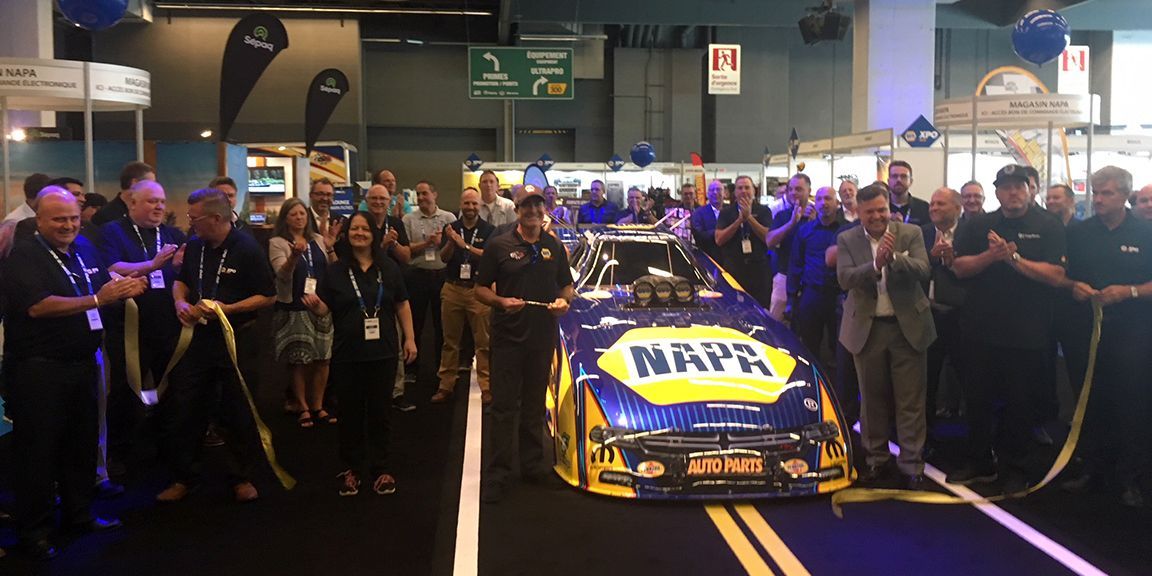 For more details, go to the official website for the event at napaxpovente.com.
For more information:
Éric Dufresne
UAP
Manager, Corporate Communications
514-251-6540 x7205
Cell: 514-805-1435
[email protected]